Simon Jordan has slammed Pep Guardiola's tenure at Manchester City, especially his efforts in the Champions League on TalkSport.
Since Guardiola became manager of Man City he has spent the best part of £1 billion which has yielded every trophy possible domestically which is the Premier League, FA Cup and Carabao Cup but that elusive Champions League has still never arrived at the Etihad.
Will Man City win the Champions League?
Yes!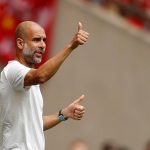 No!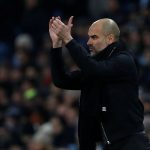 Man City reached the quarter-final back in the 2019/20 season when they suffered defeat at the hands of Tottenham Hotspur and then lost out in the final last season to Chelsea 1-0, so there has been progress, but still not enough to claim the big prize, and because of that failure, Jordan took to the airwaves to blast Guardiola and his performances in Europe since taking charge in Manchester (1:57):
"Manchester City have bought and paid for a side that ran away with the Premier League, that have spent the most money of all teams over the last 5 or 10 years, and the Champions League needs to be won.
"You can package it any way that you want, if you lose a Champions League Final, which you were odds on favourites for, which Trevor [Sinlcair] would have told you probably, that he thought Man City were going to win, you can't package it as anything other than a failure, it's a failure.
"Coming second and losing a final where you are tactically outthought by the opposition, is a failing on the manager's part and a failing of the team to overcome the opposition and a failure to achieve the winning of the ultimate prize in football which is the Champions League."
TIF Thoughts on Guardiola's time at Man City…
Despite all the silverware that Guardiola has won during his managerial career at Barcelona, Bayern Munich and now Man City, he has only ever won Europe's top prize twice and that was with the Spanish club both times when he had Lionel Messi at his disposal so he will surely be desperate to prove he can win it without the Argentinian.
It was very unfortunate that Man City came up against a new-look Chelsea side in the final last season under Thomas Tuchel as Guardiola has not been able to get the upper hand over the German, losing all three times he faced him last season and that was the case in the Champions League final when the Blues took a 1-0 victory.
Last season was potentially the best opportunity that Man City will get to win the title with the likes of PSG, Chelsea, Bayern Munich and even Manchester United bolstering their squads as they go in search of Europe's top prize. Simply put, it's madness to think that spending over £1 billion and not being able to win one Champions League is a form of success, even for a club like Man City who appear to have a bottomless pit of money.