Former Manchester City star Michael Ball has hailed Jude Bellingham amid links with the club, insisting that he reminds him of a young Wayne Rooney.
Bellingham has developed into one of the most eye-catching midfielders in world football during his time at Borussia Dortmund.
He moved to the club from Birmingham City, who retired his number after he decided to make the transfer to Germany.
Would you like to see Man City try and sign Bellingham?
Yes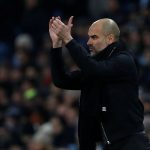 No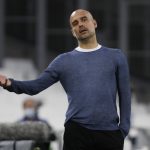 Since his arrival in the Bundesliga, Bellingham has gone on to make 54 appearances for Dortmund, scoring six goals and registering eight assists.
He has also won eight caps for England and the midfielder has now been compared with Rooney, who came through the ranks at Everton and was spoken about in hushed tones within the club even when he was a teenager.
Rooney made his debut for Everton at the age of 16, and obviously scored that iconic goal against Arsenal, subsequently becoming one of the most sought-after players in Europe; he eventually moved to Manchester United, where he became a legend.
Ball said: "He reminds me of the Rooney situation. A lot of people were talking about Wayne Rooney and he hadn't played a game of senior football and it was like he wasn't real until you actually go out and see the youth games.
"I knew Jude Bellingham for quite a while, heard of him, when he was 13 or 14 years old. Birmingham were bigging him up but you were thinking 'he's at Birmingham, he's not going to be the star that people are making out' but he's surpassed that already."
Related posts