Michael Ball insists that Manchester City need to focus on bringing in a new defender and a new midfielder.
The club endured a difficult summer transfer window, despite spending an incredible £100m to bring Jack Grealish in from Aston Villa.
They did not manage to sign another first-team player, despite links with a number of top strikers.
Should Man City have signed a new left back?
Yes!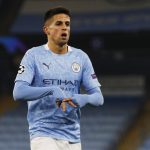 No!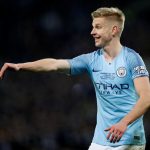 Tottenham Hotspur's Harry Kane was at the centre of a summer-long pursuit, but they were unable to strike a deal with chairman Daniel Levy.
The final week of the transfer window also saw a link with Cristiano Ronaldo prior to him eventually moving to Manchester United instead.
Ball believes that the signing of a new centre-forward is important for City, but he insists that they have bigger problems, at both left-back and in central midfield.
Manager Pep Guardiola has issues at left-back, as Benjamin Mendy is currently suspended due to criminal allegations, while Fernandinho will be 37 when this season comes to an end.
Ball said: "I think we all know there's money there to spend. Whether they can spend it, it's another question. Financial Fair Play will be very, very close. If you look at what they said about Ronaldo wages, wages-wise they can pay anybody whatever they want.
"But there's other priorities, I feel, at Manchester City. Yes, I'd like to see a number nine come in but they're struggling at left-back, the midfield position next season is going to be a priority as well."
Related posts