Speaking on talkSport, presenter Simon Jordan has been very critical of Harvey Elliott.
The 18-year old picked up a serious ankle injury during their match against Leeds United on Sunday following a tackle by Pascal Struijk which saw the centre back pick up a straight red card, a card which was upheld following Leeds' appeal.
Are you confident Liverpool can win the league this season?
Yes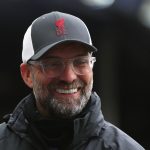 No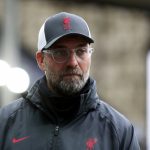 What has got Jordan wound up on TalkSport is that Elliott left a comment on Instagram following Leeds' rejected appeal about how it was the wrong decision, with Jordan claiming that Elliott was 'just a player' and doesn't make decisions, criticising Elliott's behaviour on social media:
(0:57) "What happened to the respecting of a decision? There is no authority and a line of communication that you have to adhere to whether you like it or you don't. If someone asks Harvey Elliott, that's fine, you can't criticise somebody for giving an answer to a question.
"If you want to start volunteering information you're getting into the territory of 'Why do you need to do this?' You've got to respect the reality of the game and sometimes things aren't right, things aren't perfect and sometimes I just think players have got just a little bit too much of it, a little bit too much to say for themselves.
(2:24) "Harvey, you made your point, you've absolved him from the responsibility. The game's authorities don't choose to view it that way, you are not in a position to be judge, jury and executioner, you're just a player."
TIF Thoughts on Elliott's actions on social media…
It appears to be that Jordan is picking the wrong fight in this matter. Elliott is still a young man at just 18-years old but is openly and willingly trying to help out an opposition player from being suspended and hindering Leeds. It would not have benefited Elliott or Liverpool in any way so it seems that the midfielder is just doing the right thing.
Even before the appeal was lodged by Leeds, Elliott had spoken on social media that it should not have been a red card in the first place but clearly this did nothing to help Struijk's case in getting the suspension overturned.
Jordan has never been one to keep out of matters in the past, but even these comments come across as surprising considering that Elliot was trying to do something nice for someone.
Related posts