Leeds United player Tyler Roberts has come in for some fierce criticism for his performance for Wales in their game against Finland.
Robert Page's men are in the process of gearing up for two crucial 2022 World Cup qualifiers against Belarus and Estonia, and the game in Helsinki was a good chance for some of the more fringe players to get some minutes under their belts whilst saving the bigger names for the competitive fixtures.
One such player was the 22-year-old Roberts, who earned his 16th cap, and only his eighth start in the game last night, as the two sides played out a rather tame 0-0 draw, with Roberts giving way to Gareth Bale in the final ten minutes.
And judging by the comments that were flying his way on social media during the game last night, his caps total won't be increasing any time soon as fans tore into his performance:
"How bad is Tyler Roberts btw, absolute garbage"
"Yep. Tyler Roberts is the worst player in the history of association football. Doubt he'd get a game for Altrincham."
"Thought Brennan Johnson looked promising, and Colwill could have put two away if he'd have thought quicker. Tyler Roberts on the other hand put in a really disappointing display considering how much he still has to prove in a Wales shirt."
"Tyler Roberts trying to set a record for how many times you can be offside in a football match"
"Watching the Wales game
Tyler Roberts
can be so annoying to watch just doesn't play like a striker will only close the ball down once they are in his own half"
"Tyler Roberts
is so trash and Brennan Johnson and Levitt have been impressive with mechanics."
Do you think Roberts can improve?
No, he just isn't good enough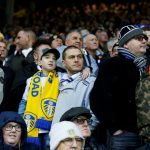 Yes, he just needs some guidance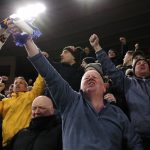 Luckily, this was only a friendly, so it's not as if he cost his country anything severe in the grand scheme of things, but if these comments are anything to go by, he certainly hasn't done himself any favours when it comes to being selected for the important games.
In other news: 'Yessssssss', 'Over the moon' – Many LUFC fans 'delighted' as 'epic' video emerges