A whole host of Leeds United fans are fuming on Twitter with their club's latest fixture changes.
Leeds travelled down to London on Tuesday night to face Fulham in the third round of the Carabao Cup and still managed to take down 5,500 fans and packed out the away end, which saw them rewarded with a victory on penalties.
Were you impresssed by Leeds' youngsters on Tuesday?
Yes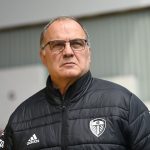 No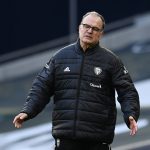 Now, though, the fans' resolve will be tested even further as three of their fixtures in the Premier League have been rearranged, with one of them being away to Brighton at 5:30pm, which will make it difficult to get back up north at that time, while a 4:30pm kick-off away to Tottenham Hotspur, again, makes it difficult to return after the match. Their home game against Leicester City has also been moved to a Sunday afternoon.
A lot of Leeds fans are very annoyed on Twitter with this rearrangement of fixtures.
What have these Leeds fans had to say?
"No evening matches"
"Imagine my shock at the news our games have been changed for TV"
"Can we stop moving all games plz"
"No consideration for fans travelling on a Sunday… late KO too!"
"More stress then."
"Sunday matches are grim, absolutely toss"
In the three matches that have been moved for TV or other reasons, Leeds will arguably be up against it to pick up three points in at least two of them, with Tottenham Hotspur and Leicester finishing higher in the table and qualifying for Europe last season in the process, so they will be expecting to beat teams that are currently lingering around the bottom of the league – although Brighton have made a fine start to the season themselves.
Marcelo Bielsa will be hoping that some of his players are back fit as soon as possible, or at least by the time those fixtures come around, as the likes of Patrick Bamford, Raphinha and Jack Harrison all missed the midweek match against Fulham and the former has now been ruled out of their match against West Ham this weekend.
Either way, it looks as if that will be little consolation for these supporters.
Related posts