A section of the Leeds United fanbase have reacted with anger after journalist Phil Hay revealed the reasoning behind Pascal Struijk's failed red card appeal. 
In Leeds' recent Premier League fixture against Liverpool, Jurgen Klopp's men claimed a comfortable 3-0 win. However, it was marred by a freak injury to Harvey Elliott.
An hour into the game, and already 2-0 down, Struijk slid in on the teenager and his challenge unfortunately left Elliott with a dislocated ankle. As a result, the Leeds defender was given a straight red card.
The home team later decided to appeal the decision but in an official statement, they revealed the suspension would stand and so the 22-year-old will miss his side's next three games.
Hay has now explained in a thread on Twitter that the FA allocated a three-person disciplinary panel to come to the decision. He revealed that two members believed the challenge constituted serious foul play and so the ban was upheld with a majority of two to one.
He shared the news on Twitter and it drew a frustrated response from many Leeds supporters:
Here's what these Leeds fans had to say
"Using a sample size of 3 people is ridiculous. the 2 league games he misses could be a deciding 6 points."
"On this evidence, 2 out of 3 people at the FA are clueless. I say it's probably 2.5 out of 3, really."
"Jokers."
"Mental thread"
"This is so amateurish it's unbelievable, serious foul play wow"
"Joke, 2 clowns."
"Right, so there's 1 person in the FA with common sense then….Smashing."
"This is so annoying to read. Serious foul play? That's incompetence from two panel members. Can anyone trust the FA to do anything right?"
As a consequence of the red card,
Leeds
will now be
without
Struijk against Newcastle United, Fulham (Carabao Cup) and
West Ham
United.
Do you think Pascal Struijk deserved a red card for his foul on Harvey Elliott?
Yes
No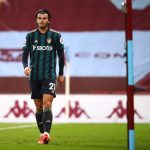 Considering their
relatively poor
start to the season, it's easy to understand why these fans are so frustrated with the FA's verdict.