A whole host of Leeds United fans are furious on Twitter with comments that have emerged about Pascal Struijk.
Leeds launched an appeal regarding Struijk's red card which he received for a tackle on Harvey Elliott during their 3-0 defeat to Liverpool, which saw the midfielder require surgery on his ankle and that appeal was ultimately rejected so he will serve a three-game suspension.
Could Leeds get relegated this season?
Yes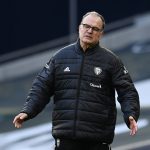 No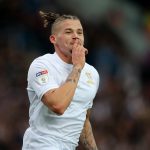 Elliott himself even confirmed on Instagram that he thought 'it's wrong' for Struijk to keep his red card and that the centre back didn't deserve to pick up a three-game ban. Leeds United journalist Graham Smyth has spoken to former referee chief Keith Hackett who admitted that he was 'concerned by how the referee came to his decision'.
The article was then relayed by Smyth to his Twitter page for fans to react to, and it generated some interesting responses:
What have these Leeds fans had to say?
"It's a stitch up. Klopp acted inappropriately. The ref bottled it. The FA chose the path of least resistance…they'd rather face criticism onna decision than criticism for corruption and inappropriate behavior."
"The fact that klopp entered the pitch when he shouldn't, spoke to the Craig Pawson in detail which was obvious then when asked by Sky, claimed it was nothing important..is at best worrying…..if a manager can approach the playing area and not be carded then something is wrong."
"The fact that klopp isn't even being sanctioned is really worrying. The impression this gives is that the big six are allowed to give instructions to referees. They probably don't care but should."
"Or klopp leaving his technical area to speak with the Ref! Clearly influenced his decision! Joke !"
"With good reason"
"If body language is anything to go by it's pretty clear that Klopps 'chat' with the ref was one of anger and accusation and not empathetic concern for his player (although I'm sure he was concerned underneath) Entering the pitch and clearly influencing the ref is indefensible."
With Struijk's red card being upheld, that leaves Marcelo Bielsa with just one fit and natural centre back ahead of his side's trip up north to face Newcastle United on Friday night, which isn't ideal given they are still winless.
It's likely too early to call the game a must-win, but with both teams desperate to get their first three points on the board, it could be seen as close to a must-win as you can get this early into the season and with the Magpies having already conceded 12 goals and Leeds have shipped 11, goals appear to be likely.
In other news: 'Looks knackered', 'Offers nothing' – Many Leeds fans blast 'awful' £16.2m-rated ace