A number of Leeds United fans have expressed their concern after Phil Hay shared some statistics ahead of the club's upcoming match against Newcastle United.
The Athletic's Newcastle United correspondent Chris Waugh initially shared a link to his recent article which outlines the club's significant issues.
He posted the article to Twitter, while highlighting some of the key points. These included statistics that showed Newcastle have conceded the most goals this season (12), have the highest expected goals against (10.5), and have conceded an average of 1.8 goals per game over the last 38 matches.
While the stats don't make good reading for Steve Bruce and co, they certainly bode well for Leeds who travel to St James' Park this evening.
Hay then shared the Tweet to his followers, while adding: "Couldn't decide whether to tweet this or not but here we go…"
Feeling that he may have tempted fate by pointing out their opposition's defensive frailties, the more superstitious members of Leeds' fanbase quickly shared their disapproval of the social media post.
Here's what these Leeds fans said
"No, ssssh."
"3-0 Newcastle"
"0-0 incoming."
"Nice one Phil, kid is crying
#lufc"
"Just had to do this, didn't you. 1-0 Newcastle win incoming."
"Bit worried about our defence tonight given injuries and suspension. Even got ASM in my FF team."
"Defensive master class incoming & it will be your fault for tweeting this, Phil!"
"Kiss of death. Should've decided against…"
It's clear to see just how superstitious these Leeds supporters are. Though it would be understandable if they weren't in the most confident state of mind.
Could Leeds get relegated this season?
Yes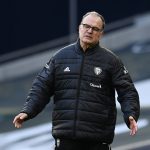 No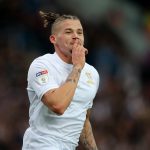 The club currently sit 17th in
the league
, only one point above Newcastle who languish down second from bottom. With both teams chasing a first win of the season, this game could make for extremely tense viewing.
Related posts