Speaking on the Royal Blue podcast, journalist Adam Jones discussed James Rodriguez's potential transfer away from Everton.
The Colombian midfielder looked set to stay at Goodison Park once he failed to sort out a move away before the transfer window slammed shut at the end of August, but since then, he is still yet to make a matchday squad for the Toffees this season.
Was signing James Rodriguez a complete waste of money for Everton?
Yes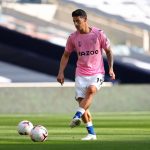 No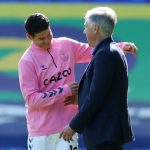 Therefore, his future has never been certain, and now he could be set for an exit from Everton with a move to Qatar on the cards. The midfielder has now travelled to the country as he looks to complete a move and bring the curtain down on his short stay at Goodison Park.
Jones spoke about Rodriguez's potential departure:
"It just seems very bizarre that he would go to somewhere like Qatar and play football. I can't say I watch the Qatari league very often but I can't imagine the standard of football is at James Rodriguez's level, let's say.
"It does all just feel like it's a little bit disappointing. We obviously wanted a little bit better from this sort of relationship between Rodriguez and Everton, but if Rafa's not feeling it, if [Rodriguez] is not feeling it, whatever the circumstances around him not playing over the last few weeks have been, Everton have done alright without him at the start of this season.
"I can only presume that they will continue to do alright, especially now hopefully having his £200,000-a-week wages off the books as well."
TIF Thoughts on Rodriguez…
Rodriguez's decision to try and secure a last-minute move away from Everton may have been influenced by the fact that former Colombian national team manager Jorge Luis Pinto insisted that the midfielder had to start playing football again or face being left behind – and perhaps a move to next year's World Cup hosts would only work in Rodriguez's favour ahead of the tournament.
Last season under Carlo Ancelotti, Rodriguez showed glimpses of his brilliance, including a superbly weighted pass to Richarlison to open the scoring in Everton's eventual 2-0 win at Anfield, however, injuries and long runs without a goal or assist were what scuppered his time in the Premier League.
Related posts