Journalist David Ornstein has provided an update on the future of Ainsley Maitland-Niles following reports that he could have left the club.
It had seemed as if the 24-year-old's days at Arsenal were numbered, with reports coming through that Everton were in talks over a potential move for him. On top of that, he had also posted a message on his Instagram account in which he said (via The Guardian): "All I want to do is go where I'm wanted & where I'm going to play."
However, in a turn of events, it appears as though he had resolved any issues over his future and is set to stay at the Emirates Stadium for a little while longer.
As Ornstein explained during a live stream for The Athletic prior to the closure of the transfer window, things appear to have cooled off between the two camps and he could be about to get the minutes that he appeared desperate for:
"Ainsley Maitland-Niles has held clear-the-air talks with Mikel Arteta. For now, they have gone on to a better footing, normal service resumed, he'll be back in training, and he's said to be a key part of Arteta's plans.
"I think actions now speak louder than words. A player who's under contract until 2023 and wants game time desperately. He's 24 years old now, so he's coming into a really important period of his career.
"A key part of this was that Everton made an offer that Arsenal weren't happy with – [a] loan with an option to buy, Arsenal see him as an academy product, a top player who's had international honours – you either make us a really good loan offer, which by that, I presume means a high loan fee, or a permanent transfer. They turned down £20m last year from Wolves.
"But now they seem to be in a good space. And he'll be staying at Arsenal for the coming season, or at least until January."
TIF Thoughts on David Ornstein's comments about Ainsley Maitland-Niles at Arsenal…
Will Maitland-Niles play for Arsenal again?
Yes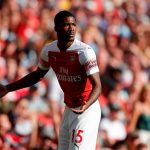 No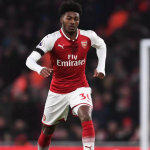 If what Ornstein is reporting is true and the relationship between the two sides has improved somewhat, then that can only be viewed as a good thing, because the last thing the club needs, given the current vibe around the team right now, is more toxicity.
But as Ornstein says, actions speak louder than words, and you would hope that Arsenal do stick by their word when it comes to Maitland-Niles. For one, it would keep him happy by giving him more playing time, which he understandably wants right now.
But more than that, it would also give the Gunners a chance to showcase and develop him if they feel the need to sell him further down the line, which they clearly have some intent of doing judging by how little he has played for them.
Though whether or not they manage to give him those minutes moving forward, we'll just have to wait and see.
In other news: 'Very heavily involved' – McNicholas drops claim on 'central figure' in Arsenal transfers'