Journalist Charles Watts has dampened any rumours that Jack Wilshere could sign a new contract at Arsenal this season. 
The English midfielder is currently without a club and recently spoke about his difficulties in an interview with The Athletic, and when Mikel Arteta was asked about Wilshere's situation, he stated that the door to Arsenal is always open.
Wilshere in turn stated he will look to hold talks with the club in the near future – all this has sparked rumours of his permanent return to the north London club.
However, while talking on his own YouTube Channel, Watts made it clear that a return for Wilshere would only provide him with a way to maintain fitness, as opposed to any potential contract (07:32):
"It's an interesting one really. You know, if Jack does ring up and ask about it. Was Mikel's offer a genuine one? You would think it certainly was and that might raise the possibility of Wilshere coming back to London Colney.
"Look, he's not going to end up signing for Arsenal, I think that's pretty much clear. But to get him back on his feet, while he's not got a club, I think no one's gonna, no Arsenal fan is gonna complain if Jack Wilshere turns up at London Colney and starts training with the team because we all love Jack Wilshere.
"I mean, he's just been one of my favourite players for the last decade. It's such a shame what's happened to him."
TIF thoughts on Jack Wilshere and Arsenal…
Only a decade ago, Wilshere seemed like one of the most exciting prospects in English football and even won the PFA Young Player of the Year award in 2011.
Since then, sadly, a number of injuries derailed his time at the club and short spells at Bournemouth and West Ham weren't quite enough to rejuvenate his career.
Should Arsenal offer Jack Wilshere a contract?
Yes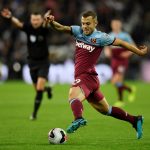 No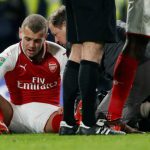 While it seems improbable that Arsenal would offer Wilshere another contract, if the club struggle to recover their form after such a poor start to the season, perhaps they will be desperate enough to try anything.
Related posts