A whole host of West Brom fans are angry on Twitter following Joseph Masi's latest budget claim.
Despite receiving parachute payments following last season's relegation and moving on players such as Matheus Pereira, West Brom opted against spending any money on a transfer fee in the window just gone, bringing in a series of loan players and free agents.
Will Hugill be a success at West Brom?
Yes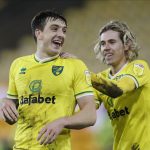 No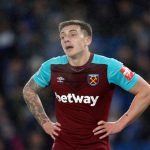 As stated above, the Baggies did sell their top scorer from last season, Pereira, to Al Hilal and Masi has written that the Baggies will recoup a total of £17 million through his sale over the next four years, which begs more questions as to why West Brom didn't splash more cash.
However, the club do have the second-largest wage bill in the division, according to Masi.
A lot of West Brom fans are foaming on Twitter following Masi's claims.
What have these West Brom fans been saying?
"£17m for Pereira is already very poor business, especially considering his contract. But £4.25m over 4 years?! What's even the point?"
"We've been absolutely shafted by Al Hilal… so it was wasn't 2 sets of £10million but under £5million for four years no wonder the money was non-existent #wba"
"£4.25m a year for four years is an embarrassment"
"Club ambition starts at the top, which is why IF we get promoted, I'm sure we'll come straight back down. We sold the best player we've had in a very long time for less than half what other clubs would've and accepted payment terms that no other club would've."
"Obviously you can't ruffle feathers at the club with your statements in case they ban you and you praise this squad, talk about promotion, but what's the use of going up with this team, it's as bad as last season, almost all the same players, they are going to be relegated again"
"This is nothing but a party line piece."
Valerien Ismael is making everything work at The Hawthorns even though he had to work in the transfer market on a shoestring budget, as they sit second in the Championship and are still yet to lose a league game.
The Baggies will be hopeful of keeping up this good form with Ismael, who managed to take Barnsley into the play-offs last season, and if they can clinch promotion without bringing in anyone else on a permanent basis, it may put them in a good place to build a top-flight team in next summer.