Speaking on TalkSport, presenter Simon Jordan has blasted Wayne Rooney for his comments about Mel Morris amid the chaos at Derby County.
It had been a good start to the Championship season for Derby, having lost just twice, especially considering they were only able to bring in free agents over the summer. However, the club has now fallen into administration and been hit with a 12-point deduction, which sees them sit at the bottom of the table with -2 points.
Are you glad Rooney is Derby's manager?
Yes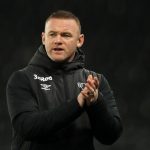 No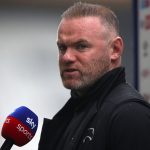 Rooney was asked about everything that is going on and about Derby entering administration, in which he confirmed that he'd not had a one-on-one conversation with Mel Morris since 8th August, and labelled the owner 'disrespectful', something Simon Jordan took a particular offence to.
Jordan ranted about Rooney's comments and defended Morris.
"I know Mel Morris relatively well and I know that he's not been very well during this period and there's been lots of things going on behind the scenes that people aren't aware of and they won't care, because they only care about the outcome.
"I think this is a sense of entitlement from Wayne [Rooney] – the players are secured creditors, the players will get paid, they are the one part of the constant thing that will be alright in this, because they will be the ones that are guaranteed to be being paid.
"If, for example, the worst-case scenario were to come to pass, then they'll all be released as free agents and go and play for other football clubs. There is an element of naivety about this, because if you've got your house in order, with the greatest respect in the world, if you want to talk about respect, go look at your behaviour early on in the summer.
"I'm not sure that you were showing a lot of respect to your managerial position when you were getting photographed in a hotel room in a certain condition. So if you want to point the finger at other people how they should behave, get your house in order. That doesn't mean that Mel shouldn't have done better in this situation, but I don't think it's helpful."
TIF Thoughts on Derby…
Understandably, Rooney may feel left down by Morris if he's not speaking to his manager with the club clearly in turmoil, and while Rooney has been doing his bit on the pitch to deliver some good results, the owner has been letting the club slip through his fingers.
The former Manchester United star originally joined the Rams as a player before taking over from Phillip Cocu last season and managed to steer the club away from the drop zone with a final-day 3-3 draw against Sheffield Wednesday and if he could somehow keep them up, it would simply be a miracle.
Related posts