Derby County fans on Twitter have been responding to the latest comments to emerge from Rams manager Wayne Rooney. 
This comes after football journalist Simon Stone shared a post on his official Twitter page relaying comments made by Rooney during his recent press conference.
In the press conference, Rooney said that he is "committed" to the Rams and that he is "ready to fight" after the club appointed administrators due to their poor financial situation that has resulted in them being handed a 12-point deduction.
Rooney also said that having grown up on a council estate in Liverpool, he knows "how tough things can be", and that he recognises the "tough moment" the club is in right now.
The manager then added that he believes that "if you put the work in and put the effort in, you can get through it".
This post then quickly caught the attention of a lot of Derby supporters, who were quick to share their thoughts on Rooney's comments.
So, what did these Derby fans have to say in response to Rooney's comments on his commitment to the club?
"Proper man, proper leader our gaffer!!!!"
"I love you. That is all."
"Other manager's would have walked away. I wouldn't have blamed @WayneRooney if he did walk away so fair play in him for sticking at it"
"I am becoming more of a fan of Wayne with every passing day, and am grateful that he is our manager! How he has dealt with all this is unbelievable."
"What a hero"
"Love him"
Looking at the replies to this post, it's clear to see that these Derby fans were delighted to hear just how committed Rooney is to the job at hand at Derby.
Are you glad Rooney is Derby's manager?
Yes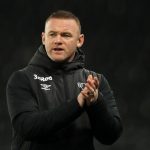 No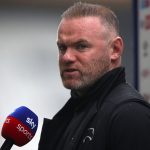 With Derby now sat at the bottom of the Championship table with -2 points after their deduction, it's a shame that the points Rooney and his players managed to rack up prior to the deduction have now been wiped away.
Moving forward, Rooney now has a massive job on his hands to keep Derby in the Championship given their points deduction and the possibility of having even more points taken off them at some stage in the future.
Related posts