A lot of Sunderland fans have reacted negatively on Twitter to the latest comments made by Kristjaan Speakman regarding their transfer business.
The club's sporting director has been speaking about their transfer business this window and what else could be to come.
Will Sunderland earn promotion this season?
Yes!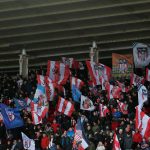 No!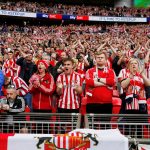 Despite having made just four signings this summer and having no recognised full-back at the club as Luke O'Nien is set for a midfield role this summer, Speakman admits the board and club are 'really comfortable' with how they have gone about their business this transfer window.
Many Sunderland fans are not happy on Twitter with Speakman's comments.
What have these Sunderland fans had to say?
"Fine words and sentiments from Speakman… marred, however, by too many excuses for why, with the season opener just days away, we're not even remotely close to being fully squad-ready"
"Usual words muttered, excuses already in place, the fact remains, we've had 3 seasons of false starts, yet again we swallow the lines of it will be different this year. Only to find we are starting a season off threadbare. We can but hope these words come true. #KTF"
"Talk is cheap."
"Walk the walk Kristjaan. We've heard it all before. Time for action"
"How many times have we heard all of this before? Most supporters are sick of hearing the same things each summer, followed by the same excuses once the window closes. It's about time the club delivered. #SAFC"
"He seems way too relaxed about the situation looks like they are planning on waiting to last few weeks of the window to bring players that article filled me with no confidence whatsoever #Safc"
Sunderland have seen some of their top and big players leave this summer, with three of them set to face the Black Cats this weekend when they take on Wigan Athletic, with Max Power, Charlie Wyke and Jordan Jones having all played on Wearside last season.
This is set to be Sunderland's fourth consecutive season in League One and despite their owner reportedly being a billionaire, they have not yet spent any money on transfer fees this summer.