Journalist Ben Wild has provided his thoughts on claims that Rangers midfielder Glen Kamara is set to be offered a new deal at the club.
A recent report from The Athletic has claimed that the Finnish midfielder is set to be offered a new contract at Ibrox. The 25-year-old has reportedly been subject to plenty of interest from Premier League sides this summer, with the likes of Brighton & Hove Albion, Southampton, Burnley, Leeds United and Watford amongst those that have taken a shine to him.
And speaking about the merits of the deal on a Facebook Live video for Football Insider, Wild claimed that this move is being done more for the financial aspects of potentially selling him in the future rather than hoping he could be part of the team for the next few years:
"I mean, from a financial point of view, if nothing else, two years left on his contract – if he stays another year and doesn't sign a new deal then that's one year they're into next summer and you'd think Rangers wouldn't be able to get a premium for him.
"Rangers are still a selling club, kind of always will be, always have to be with the financial situation there, and Glen Kamara, for me, certainly is one of their most valuable assets. I certainly wouldn't want Rangers to accept any less than double figures for him.
"I mean, I've seen a few reports it was like £7m, £8m, I'd be pretty annoyed if he went for that much. But yeah, getting him tied down, even if it's maybe not another year – two years, three years, whatever, then that massively boosts them up."
TIF Thoughts on Ben Wild's comments about Glen Kamara at Rangers…
Is Glen Kamara the best value for money player at Rangers right now?
Yes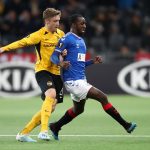 No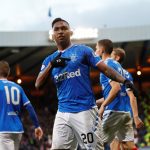 It certainly is a move that can work financially, especially when you consider the fees that SPFL clubs pay for their signings – a sale in the double digits could be enough to bring in two or three players to replace him and bolster the squad for the next few years to come.
But also, given what he brings the team on the field, Rangers shouldn't be looking at this deal purely from a financial point of view, because after the great work that they have done in securing a league title, if he is that important to them, then they shouldn't be against him being part of the furniture as they look to build a dynasty.
So for more reasons than one, it's imperative that the club get this deal done as soon as they can so that they can be secure in their future, either tactically or financially.
In other news: "I know they're trying to sign…" – Sky Sports reporter drops Rangers transfer update