A whole host of Celtic fans are fuming on Twitter following the club's decision to charge fans for their upcoming Europa League qualifying match against FK Jablonec.
Following their impressive 4-2 win away against the Czech Republic outfit, Celtic are now charging adults £19 to watch their side, on top of any season ticket money they have already paid.
Will Celtic win the league this season?
Yes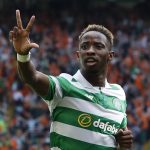 No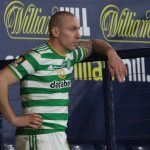 This comes as fellow Scottish side Motherwell have offered certain fans the chance to pick up free season tickets if they are on a low income or unemployed.
A lot of Celtic fans are very annoyed on Twitter with the club's latest decision.
What have these Celtic fans had been saying?
"Disgrace"
"A cannae actual believe the cheek of them charging for this game. The board see season ticket holders as cash cows and nothing more."
"This is embarrassing @CelticFC – fans have paid good money to watch on laptops for 18 months and you pay them back with this. Total brass neck."
"No way they are charging season ticket holders for Jablonec. Couldn't be more out of touch."
"Can't believe this game isn't free."
"Horrendous own goal so our first two games back will see many STH who've paid over £1k without a game yet have to pay to get in? Laughable stuff"
Considering that Celtic fans, like all other football fans, had to watch matches away from the stands over the past 18 months, it can be seen as a kick in the teeth for Hoops fans, especially for season ticket holders being charged even more money on top of their season ticket purchase.
Celtic gave been permitted to have fans inside Celtic Park for their Europa League qualifying game and will be hoping they can hold onto their two-goal lead and progress into the next round.