Football finance expert Kieran Maguire has given his view on claims surrounding West Ham United and a proposed takeover at the London Stadium.
Recent reports have suggested that the Hammers are wanted by a group of investors, which includes former QPR chief executive Philip Beard and have reportedly put in an offer of £400m, but that has been rejected by the club's majority shareholder, David Sullivan.
However, according to Maguire, any potential deal is likely to run into complications because of the situation surrounding the London Stadium, which West Ham United rent at a cost of £2.5m per year rather than own outright.
Speaking on The Price of Football, Maguire dived into the matter and explained that the stadium, combined with West Ham United's performances, could impact the finances for any incoming bidder:
"West Ham currently benefit from low rentals, but it's not really their stadium, because they are literally tenants for 25 days a year, and that's about as far as it goes.
"If the new owners were able to negotiate with London Legacy Development Corporation – or whoever is the ultimate owner – with a view to buying the stadium, then that could be a positive.
"But if that's going to be on top of paying Gold and Sullivan hundreds of millions, I just don't really see how that would be feasible from a financial point of view, because unless you are regularly competing in the Champions League, West Ham simply wouldn't be generating enough money to justify that type of outlay."
TIF Thoughts on Kieran Maguire's comments about West Ham United's potential takeover…
Should West Ham start looking for Lingard alternatives?
Yes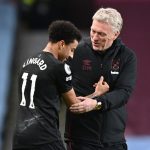 No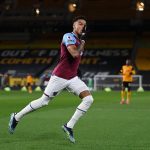 Maguire's comments make it look as if the new investors would really have to go all-in when it comes to buying the club – not only when it comes to buying players, but also buying the ground.
And although it has been reported that Hammers boss David Moyes would receive 'significant transfer funds', given how competitive it is to get into the Champions League with the 'big six' in the division, it's going to take an awful lot to turn West Ham into a team that is regularly in the top four, rather than just flirting with it like last season.
If they are willing to go for broke on that front, then all credit to them, as it would certainly make a change for West Ham fans after years of the club's owners being thrifty with their funds. For the time being, we just have to wait and see whether or not this potential takeover turns out to be as complicated and drawn out as Newcastle United's own attempts to have a change of ownership.
In other news: 'I'd love to see him at West Ham' – Moyes told to launch move for 'top player'