A whole host of Tottenham Hotspur fans have reacted angrily on Twitter to the latest update on the future of Harry Kane.
As per journalist Jonathan Veal, PFA chief executive Maheta Molango has weighed in on Kane's future, stating that 'Harry is one of our members and we'd love to be able to help', following the latest twist surrounding the striker's future.
Should Kane leave Spurs?
Yes!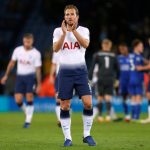 No!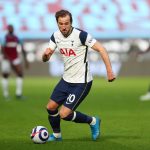 It has been widely reported that Kane failed to turn up for training this week, despite being expected to link up with his teammates following his summer break, although Nuno Espirito Santo claimed he wants to solve the problem internally.
A lot of Spurs fans have reacted negatively on Twitter to Molango's comments.
What have these Tottenham fans been saying?
"If this happens he will be the biggest snake in English football. Worse than Sol."
"This is mental. It's gone too far"
"This is a really dangerous statement from the PFA Chief Executive. I have never seen them get involved like this before? It indicates bias & sets a precedent with future transfers. Incredibly naive for a player with a 3 year contract that has only had 1 (low ball) bid."
"This may be about to get very very messy"
"They're like the trade union for footballers, …blimey things must be bad… sort this mess out ASAP it's embarrassing… anybody would think we have him under house arrest"
"Wow this just got dodgy"
"Idec if Kane turns to this he's a snake I lose all respect for him and his legacy does get ruined"
Man City have still made just the one bid for Kane this summer, which totalled £100 million, although Spurs and Daniel Levy value their striker closer to £160 million.
Spurs look set to bring in Cristian Romero from Atalanta for £47m, but losing Kane this summer would leave them with a huge void to fill, much like when Gareth Bale left to join Real Madrid in 2013.
It seems these fans are mainly concerned not with Molango's claim, but with the manner in which Kane appears destined to leave the club and the lengths it could potentially get to.