ESPN journalist Gabriele Marcotti has given his views on claims surrounding Cristiano Ronaldo and a move to Tottenham Hotspur.
CEO of Sportitalia, Michele Criscitiello, has dropped a rather sensational claim surrounding the future of the 36-year-old global megastar, stating that his future at his current club Juventus is very much in doubt, and listed Tottenham Hotspur as a potential destination should the two decide to part ways:
"Since he came back we have said it, there is a clear will on the part of Allegri not wanting to start again with Ronaldo and vice versa. The cycle of CR7 in black and white is over, confirmation has arrived in Udine. Even the Tottenham possible destination" (as quoted by @tutticonvocati).
Spurs could very well be in need of a new attacker should England captain Harry Kane get his wish and leave the club this summer, but speaking about the situation on ESPN FC, Marcotti did note that whilst there are some connections in place that could make the deal happen, he was very sceptical about it becoming a reality:
"Obviously, Spurs' director of football, Fabio Paratici was at Juve before, he signed Ronaldo before. So the thinking [in the media] was 'well, if Kane goes, then all of a sudden they can spend their money on Cristiano'. I think that's highly, highly unlikely.
"That said, Nuno is now in charge, which kind of makes Spurs a Jorge Mendes club. And Cristiano is a Jorge Mendes client.
"I don't know, it wouldn't be quite as mind-blowing as Cristiano joining Messi and Neymar in Paris, but that would still be pretty darn mind-blowing."
"I'll tell you what, if Kane goes and Ronaldo is determined to leave, I would presume Spurs would be perhaps in some way, slightly more viable [than a move to PSG], but equally, though, Cristiano wants Champions League football."
TIF Thoughts on Gabriele Marcotti's comments about Cristiano Ronaldo and Tottenham Hotspur…
Could you ever see Ronaldo joining Spurs?
Yes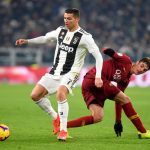 No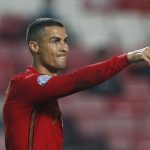 It certainly would be a bold move for Tottenham to make to bring in Ronaldo to replace Kane, especially because of the finances involved.
Ronaldo is currently on a reported £900k per week (L'Equipe, via The Sun), and whilst Tottenham would make a lot of money through the sale of Kane when factoring in his fee, that will likely be over £100m, and offsetting his wages, that are a reported £200k per week – meaning that Spurs could probably afford the deal by hook or by crook, but it just seems like a lot for someone who they'd likely only have for one or two years.
And whilst that spell might bring a monsoon of goals assuming he doesn't suffer a drop to his incredible form in his late age, any money from Kane's sale should probably be used on someone a lot younger who they can get better use out of for years to come, like Erling Haaland for instance who has been linked with them in previous months.
In other news: 'Looks a calamity', 'Need to sell' – Many THFC fans rip into performance of 'liability' v Wolves