Tottenham Hotspur fans have been reacting to claims surrounding a potential move for Wolves star Adama Traore.
Journalist Fabrizio Romano recently noted that the Spanish international is the club's 'priority' during the last few days of the transfer window with the club on the lookout for a winger. Traore, of course, is very familiar with Tottenham head coach Nuno Espirito Santo having played under him at Wolves.
According to a claim from Sky Sports about the matter, Wolves will need a fee higher than what they allowed Diogo Jota to leave the club for Liverpool for last year before letting Traore to leave, with the Jota deal being an initial £41m that could reach £45m depending on add-ons.
The deal would certainly be a big one for Spurs to make and would go down as one of the biggest in their history.
The news of the proposed deal was relayed to fans by @HotspurRelated for them to respond to, and it's fair to say they weren't too impressed with the reported asking price:
"That's insane on Wolves part. Jota can do the most important thing that Traoré ruefully can't, and that's finish. Should be half the price in that aspect."
"Madness
if we spend anywhere near this amount on a player with no end product, in a position we don't desperately need, when we really need a right-back, centre-back, holding midfielder, playmaker and a striker."
"Seems stupid considering Jota was their most important player"
"Yet Jota can score and Traore couldn't hit a barn door"
"Pass for that"
"If we go anywhere near this we're a laughing stock by the way"
"Yeah, this is ridiculous. If you must buy someone from Wolves, wait for Neto to get fit and buy him. Both Neto and Jota are far better than Traore."
"This is just getting worse and worse. If Levy pays that, he's lost it."
Would you like to see Traore at Spurs?
Yes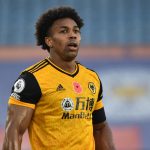 No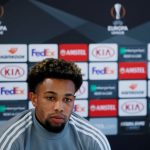 It certainly does seem a lot for someone who doesn't have the greatest record when it comes to goals and assists, with just three of each through all of last season.
In other news: 'I'll tell you what' – Journalist issues interesting Ronaldo transfer claim at Spurs