Tottenham Hotspur fans on Twitter have been responding to the latest comments to emerge on social media from Manchester City manager Pep Guardiola. 
This comes after Tottenham-focused Twitter account @HotspurRelated shared a post relaying comments made by Guardiola during his latest press conference (as per Manchester Evening News).
During his press conference, Guardiola was asked about the Manchester club's previous interest in signing Spurs striker Harry Kane before the Englishman revealed that he would be staying at the north London club this summer.
In response, Guardiola said that Tottenham "didn't want to negotiate" with City over a potential Kane transfer.
Guardiola also added that the club "tried to open the door to negotiate, but the big master of negotiations Daniel Levy knows everything" and wouldn't allow it to happen.
This post then gathered a lot of replies from Tottenham supporters, who were not shy in airing their thoughts and opinions on the situation.
So, what did these Spurs fans have to say in response to Guardiola's comments about Kane and Levy?
"Love it. So bitter"
"Sounding salty imo"
"How delightfully pathetic!"
"This is incredible. 50-year-old Pep acting like a spoilt kid. Zero class whatsoever"
"I cannot believe this is a genuine quote. It is unbelievable."
"Salty Pep. You love to see it"
Looking at the replies to this post, it's clear to see that these Spurs fans don't think too highly of Guardiola and what he had to say about City's attempt to try and convince Daniel Levy to sell Kane to the champions this summer.
In our view, Guardiola could have just said that Levy wasn't interested in negotiating with City about Kane instead of calling him 'the big master of negotiations', which we feel was unnecessary and makes him sound a bit desperate.
Do you think Guardiola is salty about not getting Kane?
Yes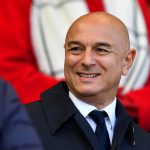 No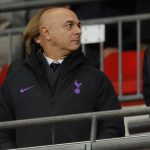 However, given how Kane has 166 Premier League goals to his name in 246 appearances, it's understandable why Guardiola may not be happy that he didn't manage to get his hands on the striker this summer.
In other news: 'Omds', 'It's actually happening', 'This might be real' – Many Spurs fans buzz as rumour emerges