Newcastle United journalist Liam Kennedy has given his take on the state of the club's transfer plans heading into the final few weeks of the window.
Newcastle United have been incredibly slow when it comes to this summer's deals, having only made the one signing so far in the form of Joe Willock, who was announced this past Friday.
Boss Steve Bruce has spoken about the rationale behind their slow window, as he explained recently that "we have to wait for the big huge clubs and see what they do". And speaking about the issue on NUFC Matters, Kennedy hinted that the waiting strategy appeared to still be in place and that there wouldn't be any deals done this week, but that things might pick up thereafter:
"There's a lot of loan enquiries gone in, it's my understanding, a lot of loan enquiries. I'm saying it'll be late, but what date are we on now, 17th of the month? Look, I think it's all gonna happen. I don't think anything will probably happen before Aston Villa, I think you're probably looking at the week after when anything moves.
"Because it's kind of like getting to the point of where the bigger clubs in the league, the stronger clubs, will be starting to pick out their 25-man squads, and there'll be two or three that they'll want to bring in that will drop out of that squad if they bring players in. And that will be when Newcastle United probably get the players that they want. And I know that sounds really depressing."
TIF Thoughts on Liam Kennedy's comments about Newcastle United's transfer plans…
Do you think Newcastle will spend £50m on players this summer?
Yes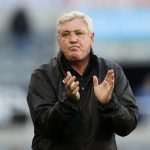 No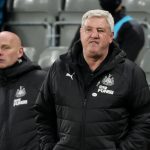 Given Bruce's comments, it really shouldn't come as a surprise that the majority of the business is going to be done late this window as they wait for cast-offs from other teams in order to boost their own numbers.
With Newcastle not having a lot to spend, even less so after the signing of Willock, then focusing on those players that clubs don't value highly is perhaps the right way to go about things. So waiting to see how teams develop and which players are pushed aside as the season begins does make sense.
And it's not like it's totally uncommon for teams to leave the majority of their business until the last few moments of the transfer window, so the whole situation isn't totally out of the ordinary, even in normal circumstances.
In other news: 'I thought it was a big call from Steve Bruce' – Lee Ryder questions NUFC tactical decision