Newcastle United fans have been reacting to Lee Ryder's claims surrounding Joe Willock.
Recent reports have claimed that even though Willock has been wanted by Steve Bruce's men for some time, a bid is yet to officially make its way to the Emirates Stadium for negotiations to start between the two parties.
According to an update from Ryder, it would appear that we are not much further down the line, as he claims that Newcastle are reportedly still waiting for a response from Arsenal about their interest in signing him.
This update was met with a horde of comments on social media, with many of them angry at the club for their lack of urgency when it came to trying to make the deal happen:
"When will it end Lee? When will our suffering end?"
"Leave the club's a joke"
"Huh"
"It was nice to think for a little while at least that something nice was about to happen. Should have known better. Complete and total shambles!"
"Well that lasted long. Still bubbling away"
Do you think Willock will sign this summer?
Yes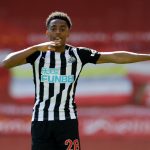 No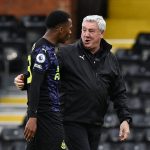 With time ticking towards the end of the transfer window and the first game of the season, you would think that Newcastle United would be desperate to try and make a deal for someone who had such a positive impact on the side during the latter half of last season, but they obviously aren't pulling out all the stops to make it happen when perhaps an actual bid for him might speed the process up a little bit.
In other news: 'That's the reality with Saint-Maximin' – Lee Ryder drops big claim at Newcastle