Newcastle United fans have been reacting to figures that have emerged when it comes to the amount of money that Mike Ashley has invested at the club.
Data shared by football finance expert Kieran Maguire over the weekend showed just how little money Ashley has invested over the years when it comes to infrastructure spend at the club, with the figures showing that the club spent just £200k in the 2019/20 season.
This figure was less than 10 times lower than that of the team who spent the second-lowest amount, which was AFC Bournemouth at £2.1m.
It should come as no surprise to see Newcastle not spending much given the reputation that Ashley has gained over the years, but when numbers were presented to them in such a harsh way when compared to the rest of the Premier League, it led to some rather furious comments from fans on social media:
"We are a joke"
"There should be absolute outrage and investigations going on about this."
"It's a miracle we're not in League 2, if a Sunderland fan owned Newcastle he couldn't do as good a job as Ashley to ruin it."
"Wouldn't it be nice…. Just for once not to be last in everything at this club. Last in the spend list above, last to release finances, last to take people of furlough, last in possession stats, last in shots on goal, last to repay season tkt money – my club is a disgrace….."
"Club going backwards. All because greedy owner wants to make a fortune selling to Saudis while trying to pretend it's for the fans. Sell it to someone who for a reasonable price"
"It's no secret, but this is ridiculous. Allowing his business to simply rot, when actually if he invested a reasonable amount he'd likely get a lot more out of it."
Do you think there have been positives from Mike Ashley's reign?
No, not a single one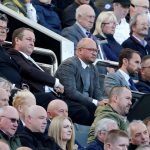 Yes, there have been a few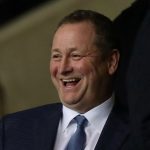 Hopefully, this is something that will get fixed if and when the club are able to have their takeover completed at some point in the future.
In other news: 'I'm also told' – John Gibson drops explosive behind-scenes Newcastle claim