Newcastle United journalist Liam Kennedy believes that a number of clubs will be interested in signing Phil Jones from Manchester United this summer, although he has a number of doubts over the defender.
The centre-back has fallen down the pecking order under manager Ole Gunnar Solskjaer and he did not play a single minute for the club last season.
That has led to reports suggesting that United could write off a transfer fee for him if a deal can be reached with another club, with Newcastle particularly interested in signing him this summer.
Should Newcastle make a move for Phil Jones?
Yes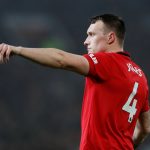 No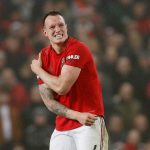 Jones has been with United since 2011 and has made a total of 224 appearances at Old Trafford, while also winning 27 caps for England.
Jones has had a number of injury issues and Kennedy thinks that the 29-year-old may well be something of a liability if he does end up at St James' Park, though he does think there will be a number of clubs interested in securing his signature.
He said: "So yeah, Phil Jones is a decent player. And I'm sure if Phil Jones is truly available and reduces his wage demands which are considerable, then there will be a lot of Premier League clubs, I mean a lot of them would take Phil Jones on a free transfer or a loan or whatever it may turn out to be because he is a decent player and he works well in a three, as well, he could work well in three.
"But the problem that I've got just signing another player with injury doubts, because he has been out a while with injuries, and who isn't the quickest, then I think that doesn't really plug the gap that needs to be filled really"