Transfer insider Fabrizio Romano has provided an update on the Harry Kane saga and his potential move to Manchester City.
Ever since the England captain reportedly made it clear back in April that he would leave Tottenham Hotspur this summer, there have been links surrounding him and a move to the Etihad Stadium, with Manchester City looking for a replacement for Sergio Aguero after he departed for Barcelona.
There has been an almighty tussle between the two sides over his services, with City reportedly submitting a big-money bid for Kane, whilst Tottenham reportedly insist that they 'will not sell to another Premier League club under any circumstances' (as per The Athletic).
Speaking to City Xtra, Romano provided an update on the situation and claimed that Manchester City are not giving up despite Tottenham's stubbornness, but that we might be coming to an end of the saga soon enough:
"From what I know also in the last few days, in the last hours, Manchester City are not giving up on this deal, [they] are not saying 'okay, we'll focus on another player' or 'okay, we know that it's impossible'. They are still thinking that they have some space, some days to try for Harry Kane and they're still hoping for Harry Kane to join the club. So they are still considering Harry Kane as their main target after signing Jack Grealish.
"It's a poker game now, and we know that the player wants to play Champions League football, so I think next week we'll have a final answer on this story, because they need to decide between Tottenham and Harry Kane. It's true that Tottenham are already looking at many strikers in case Kane leaves the club, but Manchester City are still keen and working on Harry Kane."
TIF Thoughts on Fabrizio Romano's comments about Harry Kane and Manchester City…
Will Man City sign Kane?
Yes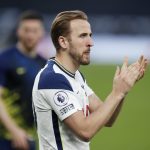 No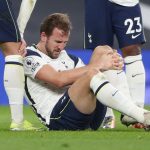 If Romano is right with his assertion that there will be a final answer next week, it does appear as though this saga might be coming to an end one way or another, although which team will win this game of poker, as he puts it, is still unknown.
But with Manchester City so hellbent on the idea of Kane rather than anyone else, as Romano hints, you do start to wonder if they have become too fixated on him rather than perhaps leaving some wiggle room to bring in another player just in case this deal doesn't go through.
For their sake, they had better hope that Tottenham do blink first in this whole ordeal, otherwise they could be left scrambling to try and get another deal done before the window closes in less than three weeks.
In other news: 'It turns out' – Journalist drops interesting Grealish claim at Man City regarding Spurs clash