Manchester City will not spend £160m on Tottenham striker Harry Kane this summer, says the club's former defender Steve Howey.
According to a recent report by The Sun, Kane is poised to join City in a stunning £160m transfer that will see the 28-year-old earn £400,000-a-week.
Kane took his game to another level last season, adding a plethora of assists to the 23 Premier League goals he managed to score.
Would you pay £160m for Kane?
Yes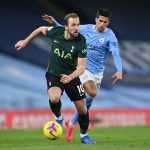 Never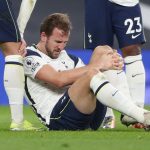 The England captain provided for his team-mates on 14 occasions, making it an incredible 37 goal contributions for that league campaign.
Without a doubt, Kane is an exceptional player that should command a large fee. For Howey, though, £160m may just be a bit too much.
"Pep Guardiola, for me, is not going to be buying a player for £160m," the ex-Man City centre-back told TIF. "I think they'll probably go to 110, even 120 I think is sort of too much.
"Jack Grealish, I can understand going for him, still a young lad. I mean, don't get me wrong, Kane is absolutely ridiculously good. But that is an obscene amount of money for a player."
Can City afford to pay Tottenham £160m for Kane? Probably. But with their record signing being Ruben Dias at £65m, it would not be a surprise if they opted against going that far over the £100m mark for the Three Lions skipper.