Former Everton star Michael Ball insists that the club expected to receive a major transfer fee for striker Moise Kean from PSG this summer.
The club allowed the £31.5m-rated Italian striker to move to the French giants on loan last season and he scored 17 goals throughout the campaign under the management of Mauricio Pochettino.
PSG have since embarked on a remarkable summer of recruitment, securing arguably the greatest player of all time on a free transfer, as they snapped up Lionel Messi after his exit from Barcelona.
What do you think Everton should do with Kean this summer?
Keep him in the squad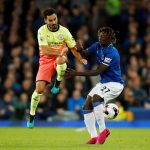 Loan him out again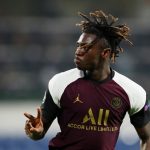 Sell him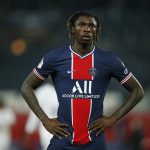 They have also signed midfielder Georginio Wijnaldum, defender Sergio Ramos, and goalkeeper Gianluigi Donnarumma on free transfers, while also signing both Achraf Hakimi and Danilo Pereira for fees.
That has seemingly ended any hopes Kean may have of a move to Paris and he has since been linked with Italian club Inter Milan after they sold Romelu Lukaku to Chelsea.
But Ball believes that the club were crossing their fingers and hoping that PSG would attempt to buy Kean after last summer's performances.
He said: "I think that Moise Kean is probably Everton's stumbling block this summer.
"I think they put all their eggs in one basket, hoping that Kean would be off to PSG and the 30 or 40 million pounds that you expect from one of the richest clubs in the world.
"They were struggling to get a transfer fee out of them and whether PSG had any money to do that was a question and they wanted to take Moise Kean on loan. Everton were strong that we needed a transfer fee for him."