Arsenal journalist Charles Watts has given his take on the situation surrounding the future of Crystal Palace target Eddie Nketiah.
The 22-year-old has certainly found playing time hard to come by for in recent seasons, as even though he has made 65 appearances for the Gunners since his debut in 2017, only 26 of them have been starts. Even his loan spell with Leeds United in 2019/20 wasn't much better when it came to playing time as he only made four.
The Eagles could be a way out for Nketiah on that front, with a report from The Athletic claiming that there is some interest from them, but they also claim that the two sides some way apart when it comes to their valuation, with Arsenal seeking £20m and Crystal Palace only wanting to pay £10m.
Watts spoke about the situation on his show, and he felt that whilst the two sides were apart now, he didn't feel like either of the numbers mentioned would be the final fee:
"I think Arsenal wanting £20m for a striker who hasn't really been playing too much, is injured at the moment, and only has a year left on his contract – even with the whole 'English tax' as we call it, I think £20m is a little bit of a push, Arsenal will be fortunate to get that.
"But I can understand why they're trying to hold out for more as we get closer to the deadline to see if they can get Palace to pay up a little bit more, certainly get maybe towards the £15m mark. So that's one to keep an eye on."
TIF Thoughts on Charles Watts' comments about Eddie Nketiah to Crystal Palace…
Will Palace sign Nketiah this summer?
Yes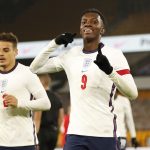 No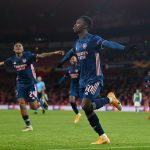 This really is a game of chicken between the two sides, and it really is going to come down to which team ends up being more desperate come the last few days of the window, be it Arsenal desperate to get rid and cash in, or Palace desperate to just pay whatever it takes to bring him in.
The Crystal Palace side last year certainly didn't have that many reliable goal scorers in their side, with only Wilfried Zaha and Christian Benteke able to get more than ten goals across the season, so you can certainly see the desire to add more firepower to the team.
But with Nketiah's goal-scoring record for the Gunners being one goal every five games, he is certainly anything but a guarantee when it comes to finding the back of the net. So it certainly will be a risk for Patrick Vieira's men to take him on if they decide to pull the trigger on the deal, you just hope that they don't end up spending too much for him and him being burdened with a ridiculous price tag.
In other news: 'As far as I know' – Journalist reveals Crystal Palace transfer latest