Arsenal insider Charles Watts has provided his analysis of the situation surrounding Granit Xhaka and his future at the club.
For a large part of the summer, it appeared as though the Swiss international was on his way to join Serie A side AS Roma, with reports claiming that Xhaka had even gone so far as to agree a long-term deal with Jose Mourinho's men.
However, the deal reportedly broke down after the two clubs failed to agree on a price for his services, and in a complete twist in the saga, reports are now suggesting that the Gunners will sign him to a new deal at the Emirates Stadium despite the club seemingly prepared to sell him not so long ago.
Speaking about the situation on his show, Watts questioned the decision and said that he didn't see what the club would be getting out of it further down the line:
"For Granit Xhaka, I mean, what value really is there? If you tie him down to a new long-term contract, he's going to stay for another two years, he'll be 30, nearly 31. What value is he going to have at that point? I just don't really get it.
"Yes, keep him, but it's not like Arsenal haven't let enough players run down their contracts and go on a free before. and I know that you're supposed to learn from your mistakes, but this one just feels like you're going to be stuck with Xhaka now.
"Again, and I know he's important to Arsenal, I've said it on this before, but this felt like a real summer when you had an opportunity to shake things up. To keep Xhaka is one thing, but to give him a new contract, I don't really understand that, it's another pretty baffling decision from the club, in my view."
TIF Thoughts on Charles Watts' comments about Granit Xhaka at Arsenal…
Yes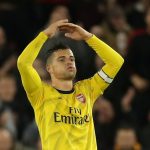 No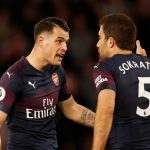 It certainly is a strange deal, because Arsenal have effectively lost any leverage that they may have had when it comes to future deals, because to go as far down the road as they did makes it obvious to everyone that he isn't really wanted at the club.
And rather than hold onto him, they really should have just let him go for whatever Roma were willing to pay for him, because unless this season turns out to be one of the best of his career and his value all of a sudden goes up, then they are going to lose out on whatever money they could have got back for him in terms of the wages they'll be forking out over the course of his new deal.
The only real way he can pay them back is by playing a big part in getting them back into Europe and all the money that will entail, otherwise it's just going to end up costing Arsenal for a number of years to come.
In other news: 'I spoke to someone involved in the deal' – Insider drops interesting Martinez claim at Arsenal