Dean Jones has admitted his confusion over Arsenal's interest in Kieran Trippier on the latest episode of The Football Terrace's The Done Deal Show.
With talk of Hector Bellerin wanting to leave never going away and still remaining rife, Arsenal have been linked with a move for Trippier, who is coming fresh off the back of winning La Liga with Atletico Madrid, so him dropping out of all European competitions and attempts to win a league title would likely be slim.
Do you think Arteta will be Arsenal manager by the end of the season?
Yes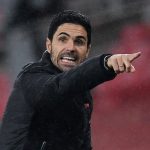 No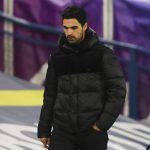 Trippier has been linked with a move back to England and the Premier League pretty much all summer, but it has been Manchester United that have often found their name being attached to the former Tottenham Hotspur right-back, despite having Aaron Wan-Bissaka in that position.
Trippier's future and Arsenal's interest was discussed by Jones.
"They're in for Kieran Trippier, which seems like a waste of time to me personally and from what I'm told, because one, they don't want to go near his current valuation – I think his release clause is something like £34 million, they don't want to pay that.
"Also, Man United are interested in Kieran Trippier, and if Trippier does leave Atletico, he wants to join Man United – he doesn't want to join Arsenal.
"So it is genuine interest from Arsenal in him, and they are looking to see how close they can get to finding an agreement, but they're not going to go as high as 30-odd million.
"Ultimately, even if they were to settle at – I'll make up a figure, say £23 million – from what I'm told, Man United would probably match that and he would join Man United, so that seems strange to me."
TIF Thoughts on Arsenal's interest in Trippier…
It appears to be a deal that Arsenal would love to make happen for an England international and someone that has a winning mentality, but unfortunately, it appears unlikely that Trippier would want to join Arsenal considering they are currently 19th in the Premier League and have no European football to offer.
Trippier's future is likely not going to be at the Emirates Stadium considering the release clause that he has in his contract, which stands at £34 million, and given that Arsenal have already splashed out over £100 million this summer and have also struggled to shift players out the door.