A lot of Sunderland fans have reacted angrily on Twitter to Lee Johnson's comments on the future of Dan Neil.
The 19-year-old came through the club's academy and has started both of the club's pre-season friendlies so far this season, but Johnson is still undecided about loaning out the midfielder.
Will Sunderland earn promotion next season?
Yes!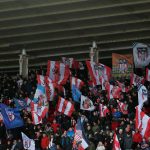 No!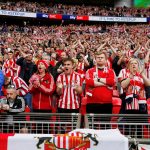 With the Black Cats bringing in 17-year-old Callum Doyle from Manchester City, it shows that Johnson is willing to trust younger players this season, but seemed to suggest he was open to loaning Neil out post-Christmas (as per the Sunderland Echo).
Many Sunderland fans have reacted negatively on Twitter to Johnson's latest comments.
What have these Sunderland fans had to say?
"We have just signed a 17-year-old and played him straight away on Saturday… Give Dan a Neil a run in the team. what's the point in loaning him out. Let him flourish in league one man"
"The same dilemma they had with Embleton? Be brave and play Dan Neil. Learn from last year's mistakes. Don't become the Boris Johnson of L1."
"Concerning"
"We have just signed a 17-year-old and played him straight away if you feel like he's good enough you keep and play him. Where's the Dilemma?"
"The lad should be starting for Sunderland the lad is a player why can't this manager see it go on loan we're League 1 or 2 just play the lad."
"Keep him for me, looks better on the ball than the other CM we have"
Sunderland have brought in Corry Evans this window, which could see Neil's minutes limited to potentially cup games and substitute appearances, which highlights Johnson's dilemma over whether to loan out the youngster or not.
Johnson currently has four players in addition to Neil who primarily operate in the centre of midfield, which could prove to be a difficult balancing act for the manager this season to keep them all happy.