A lot of Sheffield Wednesday fans have reacted positively on Twitter to the news surrounding Julian Borner's expected exit.
It has been reported that Borner is quarantining in Germany before conducting a medical and penning a deal with Hannover 96, which will see him play in 2. Bundesliga this season.
Yes!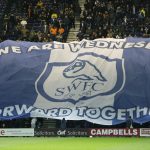 No!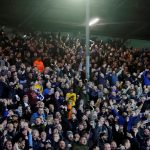 Being able to bring some money into the club will be great news for Darren Moore, who has only been able to bring in free or loan signings thus far. It is thought that Borner will bring in around €150k (£128k), as per Sportbuzzer.de (via The Star).
A whole host of Sheffield Wednesday fans appeared to be delighted on Twitter with the latest news.
What have these Wednesday fans had to say exactly?
"Hopefully the Germans don't check Twitter or YouTube to research him!!"
"Better than the nothing they wanted to give us."
"Surprised he's worth that much"
"I think that's a good fee tbh"
"Better than nowt."
"We've robbed them…."
"Snatch their hands off"
Borner arrived in 2019 on a free transfer, so for the Owls to be able to recoup some cash for the defender, who managed to make 70 appearances for the Owls, should be seen as a good piece of business.
Moore will be hoping that the money can go into his transfer budget, but the effect of Borner's departure on the Owls' transfer activity remains to be seen. Either way, it seems plenty of fans will be pleased to see the back of him.