In the latest episode of The Price of Football podcast, Kieran Maguire has explained how Sheffield Wednesday is run financially and how the owner is constantly getting money from the club.
Fears of a points deduction for the second season running have been slightly alleviated for now at Sheffield Wednesday with the EFL hitting the Owls with a suspended points deduction instead of an actual deduction, like last season.
Yes!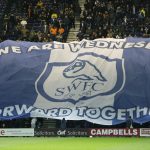 No!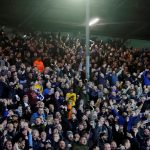 This will come as huge news for Darren Moore who will want to start on a level playing field against the 23 other teams in League One if his side are to push for promotion next season.
Moore is already on the back foot at Hillsborough with the club releasing 11 players following their relegation to England's third tier and having only made two additions so far this summer, business has been slow, to say the least.
When talking about how Dejphon Chansiri is constantly getting money from the club, Maguire had the following to say:
(54:46) "They sold the ground to a company called Sheffield 3 or Sheffield 4 Limited that didn't actually pay any cash for the ground, it's paying in installments and at the same time the club is repaying a loan to the owner.
"So, it appears that the money from Sheffield 3 is then used to pay the owner back an installment of his money and the owner just so happens to own Sheffield 3.
"So we've got this sort of washing machine cycle of money flowing around, perfectly legal."
TIF's thoughts on how Chansiri is running the club…
It might be concerning for Sheffield Wednesday fans to know that the owner is just repaying himself back whenever the club receives installment money from when their stadium was sold.
With Chansiri doing this every time an instalment comes into the club, there is no real surprise to hear how the Owls have struggled to pay their players on time this year.
Related posts