Celtic fans on Twitter have been responding to the latest comments to emerge on social media from Hoops manager Ange Postecoglou. 
This comes after Celtic-focused Twitter page @aboutceltic shared a post relaying comments made by Postecoglou after seeing his side crash out of the Champions League, losing 2-1 to Danish club FC Midtjylland in the second leg of their second-round qualifying tie.
On the subject of the club's recruitment this summer, Postecoglou said that he hasn't "done a good enough job convincing people" that they need to sign new players during the current transfer window, perhaps understating the level of the job required to get Celtic's squad up to standard.
This post then caught the attention of a number of Hoops supporters who were not shy in sharing their thoughts on the situation.
So, what did these Celtic fans have to say in response to Postecoglou's comments on the club's recruitment?
"Bang on the money."
"Alarm bells should be ringing. This guy'll walk if we don't fix this quick. He qualified his country for a World Cup then walked before the tournament. If he feels he's being made a fool of he'll walk out of a club halfway around the planet, irrespective of how big we think we are"
"This speaks volumes, Celtic show this man the respect you wasted on howe."
"That is utterly shocking. Who at Celtic doesn't think we are light just now? I don't imagine Ange will hang around if he isn't supported"
"He's going to walk and I really can't blame him"
"He has made it very clear, it's just members of the board haven't been listening" 
"I feel rotten for him and him only right now"
Looking at the replies to this post, it seems as though these Celtic fans are fully in agreement with Postecoglou's claim that the club's board may not be fully aware of just how much work is still needed on the squad in terms of their recruitment this summer.
How many players do you think Celtic still need to sign this summer?
0-1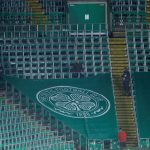 2-3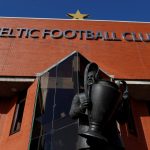 4+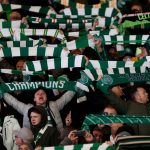 In our view, despite the club having already brought in several new players this summer, with it being reported that the Hoops could be picking up a significant transfer fee from Premier League side Brighton & Hove Albion for Odsonne Edouard, we feel that this potential money should definitely be used to help Postecoglou strengthen the squad even more, even if it's too late to save their Champions Leauge campaign.