Adama Traore is one of the most unique players in the Premier League with his build, strength, pace and ability to play in several positions all being a huge helping hand for Wolves over the years, but Steve Bull wants to see him starting on the bench from next season.
After managing to score just two goals in the Premier League and completing 74.8% of his attempted dribbles, Traore appears to becoming more of a frustrating player to watch instead of one that gets you off your seat.
Will Lage be a success at Wolves?
Yes!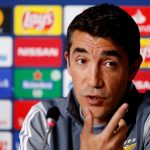 No!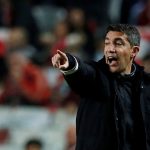 Reports have suggested that Thomas Tuchel could turn to the Spaniard as an alternative to Achraf Hakimi, who appears set to sign for PSG, and Wolves may look to cash in on Traore and give Bruno Lage a bigger transfer fund to mould the squad into his own.
Not many defenders can cope with Traore's pace and power when he gets going and that would be something even more terrifying if introduced as a substitute when the opposition is tired, something Bull wants to see happen going forward, as he spoke exclusively to This is Futbol:
"He's an impact player, that's what I'd call him and I'd have him on the bench all day long to come on as an impact player."
It would be a huge loss for Wolves to lose the £43,000 per week winger as he wants to get at full-backs at every opportunity but it would allow Lage to look at his team in a different way and not have to think about cramming the Spaniard into his side.
Lage prefers to play an attacking and pressing style of play so with Traore using a lot of his energy in the final third, not much may be left in the tank to press the ball when Wolves are out of possession, something that would be a huge fault in Lage's system so, his future may well and truly be up in the air.