Tottenham Hotspur fans have been reacting to footage of new signing Bryan Gil whilst on international duty.
The 20-year-old winger officially joined the club this week from Spanish club Sevilla, with Erik Lamela moving the other way as part of the deal.
Do you think Bryan Gil will be a regular starter for Tottenham?
Yes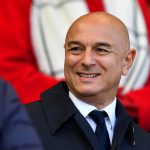 No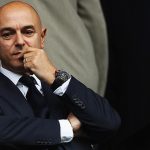 And although he hasn't been able to take part in any of the club's pre-season games as he is currently with the Spanish squad at the Olympics, that doesn't mean he hasn't given Tottenham Hotspur fans something to talk about before he is able to officially join up with the team.
Footage was posted online by Spurs fan @hxrrythfc of him in a recent match against Argentina, dancing his way through the defence before being taken down by a rather physical tackle by one of the opposition.
The clip was relayed to fans by @TranSPURS where more fans could react, and it's fair to say that a number of them were rather concerned with what they saw:
"He's a dribbling version of Sonny. Very calm as well"
"Hope he is not made of glass"
"What do I concern is about his injury"
"Probably going to replace Lamela by being in with the physios if that's the case"
"Only problem is it's not going to help us. We need a free-kick specialist it one thing to draw errors and get set pieces and another to convert we need a Ward-Prowse or when Coutinho was still at Liverpool or Bruno Fernandes at Man Utd"
Given that the Premier League is noted for its physicality, you can certainly understand why there might be some concern about him not being able to last over the course of the season without picking up a few knocks, though this does seem to be a slight overreaction to a three-second video.
In other news: 'If that's true, he's going to Manchester City' – Journalist reacts to reported Spurs decision