Lots of Tottenham fans have been talking about the latest tweet from Alasdair Gold that recently emerged on social media.
Gold's latest tweet revolved around Spurs' third kit that has been leaked on social media. The journalist asked fans for their opinion about the third kit and stated that while he wasn't a fan of the new away kit, it looked better when Spurs played in it – though he doesn't like the rumoured third kit at all.
Do you like this kit?
Yes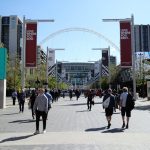 No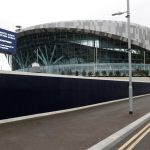 The journalist's post about the third kit drew the attention of many Spurs fans, who were left talking about the leaked jersey.
What did Spurs fans make of Gold's tweet?
"Plot lost Alasdair, these shirts reflect the way premier football is going. It just isn't football anymore. This is a fashion shirt for someone going out for a curry. Few drinks, eat food, stains won't show."
Credit: @terryrd07
"Time to discuss cutting the deal with Nike."
Credit: @MattNewman94
These Spurs fans are making their disappointment clear about this new third strip and they don't like it at all.
It's been stated that the kit was initially meant to be launched in September, but has been circulating on social media now, and has been dividing fans already.
While all the Spurs fans above don't seem to like the third kit, it may only be used sparingly on the pitch. Given the contrast between their two main strips this season, fans perhaps shouldn't be too annoyed.
In other news: 'Wow', 'Not another injury' – Lots of Spurs fans flock to Alasdair Gold's update