Noted transfer insider Fabrizio Romano has provided an update on Tottenham Hotspur's pursuit of Inter defender Milan Skriniar.
The Slovakian has long been a target for Tottenham Hotspur, with former boss Jose Mourinho having identified him as far back as December 2019. The north London club did take a big run at trying to sign him last summer, with the two clubs reportedly getting to the negotiation stage of proceedings.
And despite a change of manager in Nuno Espirito Santo, there doesn't seem to be any change in target, and speaking to Matt Hayes, Romano claimed that the desire to sign him goes beyond just the club, but that interest in Skriniar extended to new director of football Fabio Paratici as well. Although, he did also point out why signing him this summer might prove difficult financially.
He said: "Paratici always loved the player since he was at another club here in Italy, Sampdoria, before joining Inter, and Paratici has always been looking at this player. Tottenham, as you know, also last summer wanted him and were trying to sign him.
"So he's always been on the radar, but I'm told that it will be really, really difficult, also because Inter are not accepting €40m or €45m. They were negotiating around €50m as [his] price tag last summer, but now Skriniar has a different value also because his season with Inter with Antonio Conte was fantastic. So, that's why they are not negotiating for €40m or €45m – so I think it will be really, really difficult."
TIF Thoughts on Fabrizio Romano's comments about Milan Skriniar and Tottenham Hotspur…
It certainly does seem like Tottenham may have missed the boat when it comes to signing Skriniar, and should have made more of an effort to do so last summer, because after the title-winning season with Inter, as well as an impressive showing at this summer's European Championships, his value appears to have gone up, according to Romano.
And given Daniel Levy's reputation of not being too frivolous when it comes to spending money, it may be unlikely that he's going to be willing to go the extra mile financially to make the deal happen.
Would Skriniar improve Spurs?
Yes!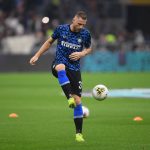 No!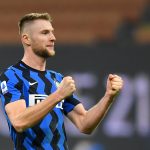 So Tottenham are probably going to be forced to look elsewhere when it comes to their next centre-back target and go cheaper at the same time, but whether or not they will have to sacrifice quality as they look for that option remains to be seen.
In other news: 'Very highly rated amongst the top teams' – £19.8m-rated star tipped as 'possibility' for Spurs