TalkSport pundit Tony Cascarino has provided his views on the future of Southampton following claims about forward Danny Ings.
Ings has been subject to speculation about his future at the club for some time now, with a report in January suggesting that Tottenham were "monitoring the situation of Danny Ings at Southampton ahead of a potential summer bid" given the uncertainty over his contract, which runs out next summer.
A more recent report in The Telegraph has claimed that new Tottenham boss Nuno Espirito Santo is willing to change his tactics and create a two-man attack that will see the 28-year-old partner England captain Harry Kane up top and could be "worth around £20 million in the current market".
Speaking about the matter on TalkSport, Cascarino felt that selling Ings this summer would be dangerous for the club and could end in them being relegated because of his importance to the team:
"If I was a Southampton fan, I'd be very worried. And I wouldn't be selling him for £20m, even if he's got a year on his contract. Because, how much money to stay in the Premier League? And I understand he's got a year to go, I wouldn't want to be selling him at all.
"He's a very gifted lad who does a lot of the ugly side, and a talented forward that they can't replace.
"I don't think you can replace him for even close to that. So I would be saying keep him for another year just keep him and if we don't get nothing at the end of next season, so be it. Southampton could go down, losing a player of that quality."
TIF Thoughts on Tony Cascarino's comments about Danny Ings leaving Southampton
Should Danny Ings leave this summer?
Yes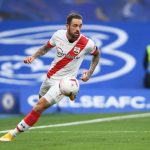 No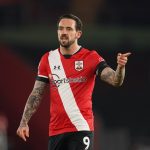 Cascarino is right to be concerned about Southampton if they lose Ings, because his goals have been crucial for them. He was the only player last season who was able to reach double digits, with the disparity even starker when you look at the numbers from 2019/20.
And as Cascarino points out, what is more valuable to Southampton at this stage? The money that they would get from staying in the Premier League, or £20m here and now to take a risk on finding a replacement?
Unless Ings makes it impossible to keep him, like handing in a transfer request or going on strike, then Southampton should take Cascarino's advice and just keep him for this final year, hope that he keeps them up again and then use this final year to find a decent replacement for him using the money that they'd get for staying in the league.
In other news: 'Really break Southampton fans' hearts' – Journalist drops claim on potential midfielder exit