A whole host of Newcastle United fans have reacted negatively on Twitter to the latest news surrounding Allan Saint-Maximin.
Steve Bruce has confirmed that Saint-Maximin will miss a second consecutive pre-season friendly on Friday evening against Burton Albion due to an 'illness'.
Can you see Newcastle selling ASM to Everton?
Yes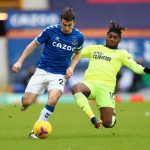 No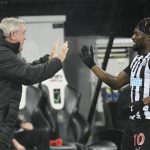 Saint-Maximin was a star player for the Magpies last season – with a 7.12 WhoScored rating which was only bettered by Joe Willock – but he is also very injury-prone, missing 33 games in two seasons for Newcastle.
A lot of Newcastle fans have reacted angrily on Twitter to the latest Saint-Maximin news after Lee Ryder's report was shared by The Chronicle.
What have these Newcastle fans had to say?
"Sell him"
"You know he's a decent player but if he's going to spend half the season sat on the bench then I would get rid of him and spend what we get for him on a couple of players who are totally committed and not just using the club to showcase themselves."
"He's away"
"Not looking good this. I sense an unhappy player"
"Is he injured again!? He can't be injured again surely!? Season hasn't even kicked off yet and he is already missing games!"
"Put him on sick pay.. he only plays half a season"
Last season, the Magpies only managed to win two out of the 13 that the winger missed in the Premier League, but they stepped up when he was on the pitch, winning 10 league games that he featured in.
Saint-Maximin was leading the way for Newcastle last season in terms of attempted and completed dribbles, as well as the number of carries into the opposition's final third, highlighting his willingness to get at opponents and make something happen. So he could be a big miss for them if his issues continue into the forthcoming season.