Many Newcastle United fans have been talking about the latest tweet from Mehrdad Ghodoussi that emerged on social media.
PCP Capital Partners shareholder Ghodoussi recently tweeted, claiming that there is 'only one party playing games' in the club's takeover saga.
His tweet came after it was confirmed that the arbitration hearing between Newcastle United and the Premier League has been adjourned until early 2022 due to issues surrounding disclosure of evidence.
Mike Ashley has been unhappy with the fact that the club's takeover had not been approved last year and the club had been seeking more information over how the Premier League assessed the takeover bid.
Does this tweet annoy you even more?
Yes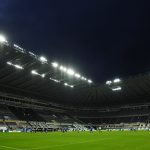 No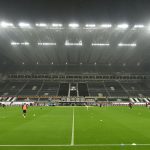 Ghodoussi's tweet drew the attention of many Newcastle fans, who made their views clear about his post.
What did NUFC fans make of this tweet?
"These tweets help absolutely no one. NUFC deserve a clear-cut answer or nothing. This is playing with the emotions of thousands of fans and dragging them along a ride that is guaranteed to plummet."
Credit: @delfender
"Stop it…STOP IT RIGHT NOW….You're not a fan of over 30 years. You have absolutely no idea how these last 15 months have affected us. You're in it for commercial gain. We're in it cos we love the club man. If you have something to say come out and be CLEAR. Otherwise Stop this."
Credit: @maxi_saint
"This an absolute disgrace, if this fault is down to the EPL then surely there is someone who can take control of the matter they have had more than enough time to prepare evidence. They clearly playing a game in hope the buyers walk. Corrupt to the core."
Credit: @Gary178371741
These Newcastle fans have made their opinions clear about the whole scenario and they seem frustrated by it. A lot of them are angry at Ghodoussi himself, as they are seeking some transparency in the whole issue.
The club's Supporters' Trust has stated that it is "unacceptable" and they feel that the club has been in limbo for a while now.
The club's fans have been seeking more accountability in this saga over the last few months, but this postponement doesn't help them at all. Especially since the reason for the latest delay revolves around disclosure of evidence – which is thought to stem from both sides – it is easy to see why the fans are annoyed now, as it points towards a further lack of accountability.
In other news: 'He would have liked to stay' – Lee Ryder drops interesting Newcastle player claim