Newcastle United journalist Liam Kennedy has been speaking about owner Mike Ashley and his plans when it comes to spending this summer.
Ashley is certainly someone that comes with a reputation for not spending money at Newcastle United, something that he himself has admitted to in the past, although that hasn't stopped him from having the odd splurge every now and again in the transfer market.
All of this hasn't been helped by the ongoing uncertainty that is surrounding the potential takeover of the club.
And speaking about the issue on NUFC Matters, Kennedy seemed to think that Newcastle fans would be setting themselves up for disappointment if they felt that this summer would be one of grand investment in the playing staff:
He said: "What we need this summer is a responsible owner, and we know we don't really have one. Of course, he keeps the balance sheets right and the club runs itself, but we need a bit more than that this time, because the finances have been hit.
"We need to be allowing the club to use overdrafts to lend, all that kind of thing, just to get themselves through and remain competitive and improve themselves.
"That doesn't seem like it's going to happen, it's not the Mike Ashley way. And I think we're going to just be frustrated if that's what people are hoping for; if you're expecting to see Mike Ashley all of a sudden sanctioning £20m-£30m deals just to keep things ticking over – just isn't going to happen."
TIF Thoughts on Liam Kennedy's comments about Mike Ashley and his spending…
So it does seem like this is going to be a summer of disappointment for Newcastle fans when it comes to the transfer window.
And whilst some of it can be understood, with a huge amount of money having been drained out of football recently, it shouldn't be used as a total excuse by Ashley.
Do you think there were positives from Mike Ashley's reign?
No, not a single one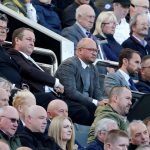 Yes, there have been a few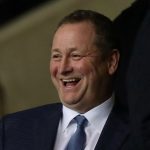 Newcastle were very lucky that they didn't get dragged into a relegation battle last season, eventually ending up 12th, the warning signs were there that they can't afford to stand still in the Premier League, that they need the investment and soon, whichever way they can get it.
But according to Kennedy, that isn't going to come from the current owner, making it all the more important that the club can get the takeover approved as soon as possible.
In other news: 'Oh no', 'That's absolutely embarrassing' – Many NUFC fans flocked to striker injury news