Newcastle United journalist Liam Kennedy has offered his views on Mike Ashley and his spending plans during this summer's transfer window.
It has been a very quiet window so far for Newcastle United, as they are yet to sign anyone with Steve Bruce claiming that the club are waiting for other clubs to sort out their business before his own club can make a move.
Do you think there have been positives from Mike Ashley's reign?
No, not a single one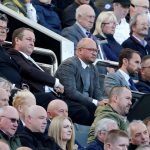 Yes, there have been a few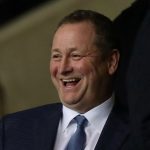 There have been some concerns that given the current uncertainty at the club when it comes to the proposed takeover, Ashley will not want to make any serious investments this summer at St. James' Park as he might not want to spend money on something he hopes won't be his for much longer.
Speaking about Ashley on NUFC Matters, however, Kennedy attempted to reassure fans by claiming that the owner will be putting money into the club this summer, even if it does take a little bit of time for things to sort themselves out:
"He was saying in May last year, he was telling people close to him that it wasn't his football club anymore. And I think the idea is he doesn't want it to be his football club anymore. But will decisions have to be made in the interim until it's somebody else's football club? Yes, of course they will, and I think things will start moving.
"It's been a depressed transfer market, and there isn't a lot of movement and Newcastle United haven't got a lot of money and are working under strict constraints, so I think you will see movement.
"I've got absolutely no doubt Newcastle United will sign at least two or three players this summer."
TIF Thoughts on Liam Kennedy's comments about Mike Ashley at Newcastle United
Kennedy's comments are backed up by claims that the club are reportedly set to be given a £50m budget to spend on players this summer, although in the grand scheme of things, that isn't a lot in Premier League circles, especially when some clubs are willing to spend that on a single player.
On one hand, it does make sense for Ashley, as if he's confident the deal is going to go through, then you can understand why he wouldn't want to go mad spending money on something that might not belong to him this time next year.
But at the same time, he can't totally neglect the club like this when it comes to spending, especially if claims are right that the club's value will plummet if they fall into the Championship.
There needs to be a happy medium at some point when it comes to how he addresses this summer, making the side competitive and protecting the club against relegation – which could be catastrophic both to him and the club in general.
In other news: 'Needs his contract terminated', 'He's useless' – Many Newcastle fans slate 'washed' 30 y/o