Journalist Stuart Jamieson has recently talked about the UK government's stance about the Newcastle United takeover and whether that will ever change.
The government has previously been uncomfortable about its involvement in the club's takeover which fell through. The club's potential suitor, Amanda Staveley, has recently demanded for more transparency from the government's side.
Jamieson appeared on the latest episode of the Everything is Black and White podcast and he spoke about the government's stance regarding the takeover. He believes that the government isn't going to change its stance now and there certainly needs to be more transparency regarding the decision-making at that level.
Is there need for more transparency in this case?
Yes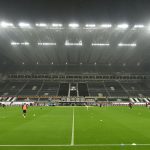 No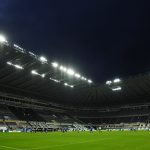 He said: "The government aren't going to change their stance now. You can argue that if they're starting to weigh in on things like this, where do they draw the line?
"I think most fans will probably agree with the message, in that things need to happen in the coming weeks and it needs to be very clear, the Premier League needs to make their decision.
"I think everyone said from day one, if they make the decision, say why they made that decision, explain the reasons and stick to it. That's just the way things are."
TIF Thoughts on the government's stance on the takeover…
The club's takeover fell through last year, as it was yet to be approved by the Premier League. The Premier League told the Saudi Public Investment Fund that it was regarded as being part of the Saudi state and accusations had emerged about issues surrounding piracy.
But no concrete reasons came about as to why a decision on the takeover was not reached at the time, and while the club's fans have made more attempts to seek transparency in decision-making, nothing has happened yet. Regardless, the fans remain in the dark and more accountability and transparency is certainly needed and Jamieson is right to point that out – although you wonder if any progress can be made if the government choose to sit still on the issue.
In other news: 'Goosebumps', 'This is what fans want to hear' – Many Newcastle fans buzzing as footage emerges