Newcastle United fans have been reacting to the performance of Matt Ritchie during their preseason game against Rotherham United.
With just under three weeks to go until the first game of the Premier League season, time is running out for the players to stake their claim for a place in the first team under Steve Bruce, or to at least start to string some good performances together in the hopes that next season might go better for them than the last one when there was a very real danger of them getting relegated.
However, one player who didn't seem to be doing his best to try and make things better, at least according to the fans online, was the Scotland international, who was playing right wing-back for the game, and there were plenty of fans who ripped into him for his display in the first half.
"Ritchie struggling to defend how many times have heard that over the years"
"Ritchie all over the place at RWB, getting ripped apart & he's not the only one off the pace."
"Can't believe he stuck Ritchie at right wing-back like. Don't have to be Albert Einstein to work out that he can't play there. Left footed players that deep on that side would never work"
"Ritchie is finished"
"And Ritchie should never play RWB ever again, why would Bruce think that's a good idea?!"
Do you think Newcastle will get relegated if they don't sign any players this summer?
Yes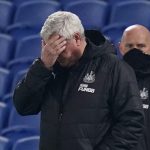 No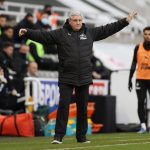 Thankfully this is only a friendly rather than a league game or a cup competition where something is at stake, but surely this must come as a bit of a warning sign that things need to improve drastically at the club.
In other news: 'That will all hopefully come in handy' – Lee Ryder drops promising NUFC transfer claim