Newcastle United fans on Twitter have been responding to the latest situation regarding a potential Saudi takeover over the Tyneside club. 
This comes after Toon journalist Liam Kennedy shared a post on his official Twitter page responding to a recent letter written by Amanda Staveley to Tracey Crouch, who is leading a government-commissioned review of football's governance (as per Sky News).
In the letter, Staveley said that there is a chance for the club's potential buyers to make a 'real stance' and give the fans the transparency, which she feels they deserve.
In his Twitter post, Kennedy said that Staveley "wants immediate government intervention" regarding the takeover arbitration process.
Kennedy also said that the Premier League "can't be trusted to run itself properly."
This post then gathered a number of replies from Toon supporters, who were not shy in airing their thoughts on this latest update.
So, what did these Newcastle fans have to say in response to this latest post from Kennedy about Staveley's letter?
"It all seems a bit desperate to me. I think the PLs endgame is to delay or frustrate the process until PIF walk away for good."
"Really don't understand the intention of all of these letters etc… does suggest that things are not going how we had hoped."
"Very welcome news that they still appear to be at the table. However, calling for government intervention does not appear to radiate confidence that they'll win this process. I'll treat it as a pleasant surprise if they are successful."
"Premier League is doing all they can to sabotage this takeover. Unless outside intervention… This takeover will not happen."
"Not sure if this is a further sign of desperation from the parties involved in the deal (following Ashley's statement last week), or a clever & co-ordinated plan to pressure the EPL and put them under the spotlight as the arbitration date draws near."
"Seller and buyer have a timely excuse to keep this farce going on. If the arbitration is rejected the club's rhetoric will be 'if held publicly, it would have gone in our favour'"
Looking at the replies to this post from Kennedy, it seems that these Newcastle fans don't seem to think that this letter from Staveley will do much to help get the proposed takeover the green light.
Do you think the takeover will ever go through?
Yes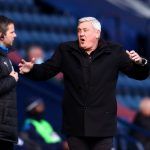 No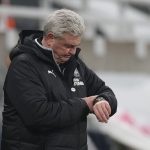 Given how it has been almost a year since the Saudi consortium pulled out of a potential takeover of the club due to the 'the unforeseeably prolonged process' of the Premier League's owners' and directors' test, it's understandable, in our view, why these Toon supporters are not feeling particularly positive or optimistic that it will eventually go through.
In other news: 'Yess', 'Very, very happy about this' – Many NUFC fans buzz at news coming out of St James' Park