Newcastle United fans have reacted to claims about the club's current plans in the transfer window, particularly those surrounding Joe Willock.
After his form at the club last season, where he scored eight goals on loan, Newcastle United manager Steve Bruce came out and said that they wanted to bring him back to the club for this upcoming campaign.
And although reports claim that they will make an offer for his services, that bid is yet to materialise as we approach the start of the new season.
Speaking about the club's transfer window on Sky Sports News, journalist Dharmesh Sheth noted that Newcastle were the only club in the Premier League not to sign anyone this summer, but that 'they're working hard to bring players in… the fact is they will have a cut-off point as far as Joe Willock is concerned'.
These comments were relayed to fans by @NUFC360 on Twitter, where fans were left exasperated at how little has been done in the window so far, and with little belief that things would get better:
""Working hard behind the scenes"… It's like kids outside the sweet shop with no pocket money watching the other kids buying sweets."
"We are going to be relegated. End off."
"Waiting for loans. Absolutely embarrassing. Our owner is a

billionaire. Total

and utter shambles."
"I have zero enthusiasm for this season, almost wish we didn't exist then I could try and get them out my head, it's so depressing"
"Poor Bruce and Charnley, just couldn't get this one over the line
Love how we tried to emulate Arsenal failed, Southampton, Everton failed Where now trying to be the next Sunderland!"
"Working hard…. On a loan deal.
Big Mike pocketing another 100million this season. Groundhog Day NUFC style."
Are you confident Newcastle will sign Willock this summer?
Yes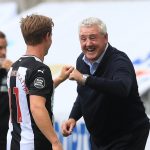 No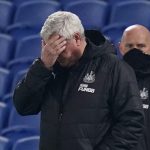 These fans certainly appear to have lost all faith that the club will sign him – whether or not that misbelief turns out to be correct, we'll just have to wait and see.
In other news: 'Good chance that he will end up at Newcastle' – Journalist drops claim on 'number-one target'